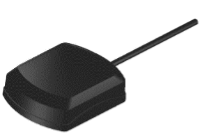 ❮
❯
• High Gain > 28dB, LNA integrated • Technology: GPS L1, Beidou B1 • Adhesive/magnet mounting options. • Applications in utilities, tracking, transportation, wireless communications etc.
DOWNLOAD
Detailed Datasheet
Click to download
Unlock the potential of precision navigation with Novocomms' External Single-Port Active GNSS Antenna. Boasting an impressive gain exceeding 28dB and an integrated Low Noise Amplifier (LNA), this antenna ensures unrivalled signal reception and pinpoint accuracy. Compatible with both GPS L1 and Beidou B1 technologies, it guarantees steadfast positioning in any environment.
Key Features:
Outstanding Performance: With a gain surpassing 28dB and an integrated LNA, expect nothing but top-tier performance.
Versatile Mounting: Choose between adhesive and magnet mounting options for hassle-free installation on any surface.
Wide Applicability: Perfect for utilities, tracking, transportation, and wireless communications applications.
Your Gateway to Precision: Upgrade your navigation journey with the External Single-Port Active GNSS Antenna from Novocomms. Trust in its exceptional performance and embark on your explorations with unwavering confidence. Elevate your navigation – get yours today.