Professor Colin Tucker - Group Chairman
Colin is listed by the Financial Times as one of the eight key people to know in the Telecommunications sector. He holds B.Sc in Electrical Engineering, an MSc in Communications Engineering and a PhD on the topic of 'The Interaction of Humans with Computers'. He also served as an Industrial Professor at Loughborough University from 1987 to 1990.
Colin has an engineering background and over thirty years of experience in telecommunications and electronics. As General Manager of GPT, he developed a new business to exploit CT2 radio technology which in 3 years achieved profitable sales in Europe and Hong Kong. He has an exemplary track record of achievement, corporate leadership, and guidance in the Communication Industry, including leading 3 UK in developing and deploying the first 3G mobile network in the UK in 2003.
Colin served as CTO and COO at Orange for International Operations overseeing Orange investments in Europe at Orange Plc. He was also the founding CEO of 3, the first 3G mobile operator in the UK. Deputy Chairman of the Hutchison 3G companies in Europe. During the last ten years, he has taken several Non-Executive and Chairman in technology and communication-related businesses, opening doors into companies, advising management teams, and running the Board. In addition to this, he has provided angel funding and mentoring in start-up companies in areas ranging from the support of vulnerable people to local search software, gluten-free bakery and specialist bicycle production.
Dr Sampson Hu - Group CEO & Group CTO
With 18 years of experience in mobile antenna design, Sampson is the core inventor of more than 80 NVC patents and has worked on the core technology since 2009. As a Founder of Novocomms Limited ('NVC'), he is responsible for the global expansion of NVC, its global antenna design and manufacturing operation. Sampson also serves the functions of 'Chief Technology Officer' or 'VP of Engineering'. He takes full responsibility for the successful execution of the company's business mission through developing and deploying the company's technology. He directly helps the technology innovation across the company, leads technology implementation, and guides the engineers. In the longer term, he also plans for risk and the required growth of the global R & D team.
Sampson was the Founder/CEO/CTO of Smart Antenna Technologies Limited ('SAT') between 2012 and 2019. He had successfully set up the global organization and delivered several commercial projects from concept level to mass production. Sampson also set up the supply chain for SAT globally with more than 30 manufacturing partners and set up subsidiaries in Hong Kong/China/Taiwan. He had produced over 50 patents and won numerous business awards and prizes. He has raised over £6m from venture capital and other financial investors to fund the research and commercialisation of the products. In addition, £750k of various grants have been won from both UK and European awarding bodies in open competitions.
He is also a Senior Honorary Research Fellow of the University of Birmingham since 2013. He has a BEng (Hons) in Communication Engineering with Business Management from the University of Birmingham. He holds an MPhil in Antenna Design and Channels Characterisation for Body Centric Communication and a PhD in Antennas with Frequency Domain Control for Future Communication Systems. He has published over 30 learned papers and holds many patents.
Sampson was selected from over 1000 entrepreneurs for the exclusive top 50 lists by SETsquared, a leading university technology incubator, in 2017.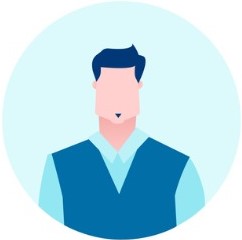 Richard Cohen - Group Chief Financial Officer
As an ex-MD of a large European investment bank, Richard provides independent corporate finance advice to companies with a focus on growth and enhancing shareholder value via acquisitions, capital raising, writing grant applications (successfully raised funds for clients from I4G, Innovate UK, Horizon 2020 etc.), prepare companies for IPOs, listings, LBOs, MBOs and buyouts of retiring/exiting shareholder/owner etc. Assist with company valuations, and provide comprehensive advice on all stages of a mandated business sale, from pre-sale preparations through to negotiation and closure. Assist with negotiations of commercial agreements, mergers, and general corporate finance advice to company boards and directors/owners.
Specialities: Capital raising, company sales, valuations, deal negotiations, M&A, trade sales, director/shareholder exits, MBO, independent advice on listings, IPOs. Buyout of shareholders, capital restructuring etc. NED. Focus on helping and advising directors/owners/shareholders of SMEs looking to approach financial institutions/banks to raise capital, list or exiting via a trade sale.
Dr David Tanner - Group Business Development Director
Previous Business Development Director of SEA, Marketing Director of Acer and European Sales & Marketing Manager of Motorola. Thirty years of senior management experience in high technology companies from IT, communications, security, sensors and defence. Very focussed at the sharp end of the business, mapping customer requirements to capabilities and implementing such. A broad spectrum from high technology sales to strategic development and product management/manufacturing. BSC, PhD in Electrical and Electronic Engineering from the University of Bath.
Specialities: Business Development, Marketing, Product Management, manufacturing and support.
Khushbu Singh - Group Head of Intellectual Property and Commercialisation
Khushbu has comprehensive expertise in domestic and foreign Patent prosecution. She is a Certified Intellectual Property Trainer Trainer through Train the Trainer Program with unique experience in planning and conducting creative training programs, and workshops on IP. She is a well-versed Training & Development professional with diverse experience in conducting IP training. 
Khushbu has an in-depth knowledge of various jurisdictions as she experiences online filing platforms of various patent offices (EFS-web, ePCT, INPO) and various patent databases. Accordingly can provide filing and post-filing assistance in accordance with official rules and regulations.
She is hands-on with various IP management systems (Memotech, Anaqua, FoundationIP, First to File). Owing to her in-depth knowledge and experience concerning the administrative side of the IP industry and IP management systems, she can provide an efficient service. 
Khushbu has an extensive experience in the field of Patent Drafting, Patent Filing, and Patent Prosecution. She has worked in various technology domains, including core Biotechnology, Chemistry, Mechanical, electronics and telecommunications, and general inventions.
Before Novocomms, Khushbu was the IP Manager of Clarivate and the IP Manager of CPA Global.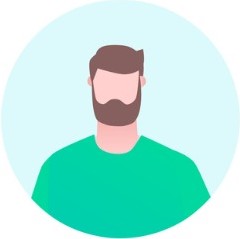 Sky Wang - Novocomms Suzhou Vice President
Sky Wang is an accomplished professional with over 18 years of experience in the antenna industry.  With four years of product design expertise at Yingxin Technology and ten years of project manager and head of the department at Pulse Electronics, Sky possesses a diverse skill set and joined Novocomms (Suzhou) from the beginning as one of the key founding members. Sky now serves as Vice President to oversee business development and company operation. Known for excellent project control and team building abilities, his strong communication, business negotiation, and company operation capabilities have consistently driven organizational success throughout his career.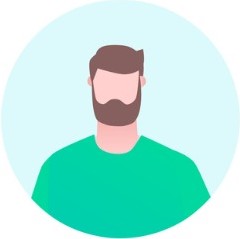 Lijun Kai - Novocomms Suzhou Financial Director
Ljiun Kai is a highly experienced senior accountant in China. With nearly 20 years of work experience, Ljiun has served many clients, including government agencies, state-owned assets institutions, foreign investment institutions, and entrepreneurial teams. Lijun holds the position of Financial Director at Novocomms (Suzhou) since the company's establishment. In this role, she is primarily responsible for overseeing the company's financial performance and government affairs of the Suzhou subsidiary. Ljiun's expertise lies in the analysis and interpretation of corporate business, financial integration management, and a deep understanding of domestic financial and tax policies. Known for her meticulous attention to detail and commitment to excellence, Ljiun has earned a reputation for delivering high-quality services. She is dedicated to staying updated on industry developments and continuously expanding her knowledge base to serve Novocomms Suzhou better and contribute to the development of the whole organization.
Katie Howard - Novocomms UK Senior Sales Manager
Having recently moved across from the Aerospace and Defence industry and with a background in Inertial sensors, Katie is a seasoned professional working within engineering teams and with customers from all industries. She works hard to ensure customers end up with an optimal solution based on their program requirements and is now bringing her wealth of experience to work with Novocomms at the cutting edge of antenna and RF design. She has an innate ability to connect with clients through effective communication and a warm personality and excels in building strong relationships. Katie is a key member of the team, driving growth and success for Novocomms while leaving a lasting impact on the RF antenna industry as a whole.
Marzena Braminska - Novocomms UK Head of Human Resources and Business Immigration
Marzena is an accomplished, driven HR professional, emotionally intelligent, thriving in a changing, fast-growing environment with over ten years of broad experience across Human Resources and Business Immigration. She sits within a leadership capacity to contribute to a company at a strategic and operational level. As a strong professional with extensive experience in Global HR, HR Programme/Project Management, Talent Acquisition, Recruiting Marketing, Succession Planning, sponsorship of migrant workers, business immigration, and Diversity, she completed many challenging projects, developed and embedded innovative ways of plugging skill gaps and retaining talent within technical and biomedical industries.
Marzena is passionate about finding innovative ways to talent acquisition, employee well-being and engagement.
Hannah Tomi Ajiboye - Novocomms UK Head of Marketing and Communication
Hannah is a qualified marketing professional with clear knowledge and insights into the creation, execution and evaluation of critical value-adding marketing initiatives. She has a deep understanding of the European market and strong expertise in digital marketing. Her work experience straddles digital strategy development and implementation, business development and general management. 
Before Novocomms, She served as the Head of Business and Strategy at 3rdFloor Limited with the responsibility of providing oversight function for the business operations in Nigeria while delivering on marketing objectives for clients. She is a member of the Chartered Institute of Marketing United Kingdom.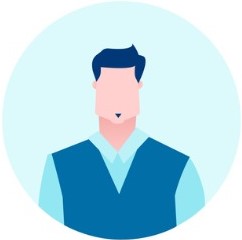 Dr Xiaobin Jia - Novocomms UK Technical Lead of Sub-6GHz Applications
Dr Jia is a highly experienced technical project manager with a strong background as a creative antenna research and development engineer in Sub-6GHz. With a PhD qualification from the University of Sheffield, He brings a wealth of expertise to the table and was one of the founding members of Novocomms from the beginning. Throughout his career, he has successfully managed numerous projects from the early concept stage to volume production, showcasing exceptional project management skills.
Additionally, Dr Jia is a key patent holder in Novocommms and has been a Technical Lead in Sub-6 GHz applications. One of his key strengths lies in his ability to lead, design, and implement antennas for various commercial products, including laptops, tablets, smartwatches, cameras, and more. His in-depth knowledge and experience in antenna design have contributed to the successful development and integration of antennas into these cutting-edge consumer electronic devices.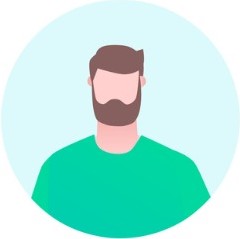 Dr Qingling Yang - Novocomms UK Technical Lead of mmWave and Mobile Satellite Applications
Dr Yang is an accomplished technical leader with a comprehensive background in wireless networks. His expertise spans various areas, including wireless access point networks (WAPN), mmWave/Sub-6GHz communication networks, SATCOM on-the-move systems, adaptive/smart wireless networks, and wireless sensor networks, with a particular emphasis on point-to-point and phased array RF frontend antenna systems.
Dr Yang's qualifications include a PhD from the University of Kent and research experience as a Research Fellow at the University of Birmingham. He is also one of the key inventors of Novocomm's IP, a testament to his extensive knowledge and skills in the field.
Throughout his illustrious career, Dr Yang has successfully managed and developed numerous antenna projects, from their conceptualization to creation of prototype demonstrators. His in-depth knowledge and skill in intricate antenna systems have been instrumental in developing and integrating antennas into cutting-edge commercial wireless electronic platforms.
Dr Yang's expertise is not limited to his technical skills. His leadership and technical management abilities have enabled him to work seamlessly with multidisciplinary teams and deliver projects on time and within budget. His ability to mentor and inspire colleagues has also made him a valuable asset to any organization.