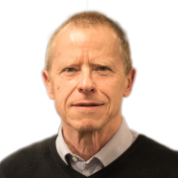 Prof Peter Hall
PhD, CEng, FIET, FIEEE
Co-Inventor of NVC's technologies and Technical Consultant
Emeritus Professor, Department of Electronic, Electrical and Systems Engineering, University of Birmingham, U.K.
Peter is inventor of mobile Dual-Band PIFA and Trible-Band PIFA. Peter's antenna research underpins most mobile telecom's antenna design.
Peter is Professor of Communications Engineering, leader of the Antennas and Applied Electromagnetics Laboratory, and Head of the Devices and Systems Research Centre in the Department of Electronic, Electrical and Systems Engineering at The University of Birmingham. After graduating with a PhD in antenna measurements from Sheffield University, he spent 3 years with Marconi Space and Defence Systems, Stanmore working largely on a European Communications satellite project. He then joined The Royal Military College of Science as a Senior Research Scientist, progressing to Reader in Electromagnetics. He joined The University of Birmingham in 1994.
He has researched extensively in the areas of antennas, propagation and antenna measurements. He has published 5 books, over 350 learned papers and taken various patents. These publications have earned many awards, including the 1990 IEE Rayleigh Book Award for the Handbook of Microstrip Antennas.
Professor Hall is a Fellow of the IEE and the IEEE and a past IEEE Distinguished Lecturer. He is a past Chairman of the IEE Antennas and Propagation Professional Group and past coordinator for Premium Awards for IEE Proceedings on Microwave, Antennas and Propagation. He is a member of the IEEE AP-S Fellow Evaluation Committee. He chaired the 1997 IEE ICAP conference, was vice chair of EuCAP 2008 and has been associated with the organisation of many other international conferences. He was Honorary Editor of IEE Proceedings Part H from 1991 to 1995 and currently on the editorial board of Microwave and Optical Technology Letters. He is a past member of the Executive Board of the EC Antenna Network of Excellence. He recently received the LAPC IET James Roderick James Lifetime Achievement Award.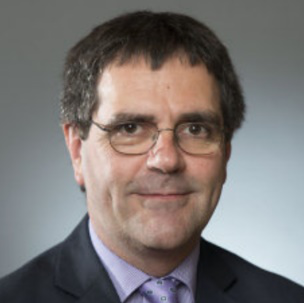 Prof Peter Gardner
PhD, FIET, SMIEEE
Co-Inventor of NVC's technologies and Technical Consultant
Head of Department of Electronic, Electrical and Systems Engineering, University of Birmingham, U.K.
Peter Gardner is a Professor in Microwave Engineering at the University of Birmingham. He has over 120 publications on various aspects of microwave engineering research. He teaches microwave engineering and communication systems engineering at Honours and Masters levels at Birmingham, and he regularly delivers course in microwave design at the CPD centre in Oxford University. He supervises a group of PhD students working in microwave amplifier and antenna research. He has held major research grants from numerous sources, including EPSRC, The Highways Agency, BAE Systems and Nokia.
Peter Gardner graduated in Physics from the University of Oxford in 1980 with first class honours. He gained eight years of industrial experience in research and development of active microwave components for Ferranti International, Poynton, Cheshire and later as an independent consultant. In 1989 he returned to academic research, joining the Dept. of Electrical Engineering and Electronics at UMIST as a Research Associate. In the course of his work there he obtained an MSc in 1990 and PhD in 1992. He joined the School of Electronic and Electrical Engineering at Birmingham in 1994, as a lecturer, where he has built up a range of research activities in the broad area of microwave engineering, whilst also making major contributions to teaching and administration.
Now, Peter serves in NVC as Technical Consultant, to advise on technical challenges.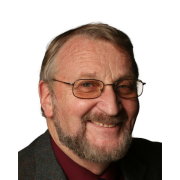 Prof Edwin Candy
PhD, FIET, SMIEEE
NVC Technical Consultant
Former Group CTO of Hutchison 3G
CTO of Orange UK

Ed is one of the founders of 3G technology, chairing the original forum which set the standards. He has over 30 years' experience in the electronics industry and enjoys teaching links with many universities.
Ed Candy joined the Hutchison Group of Companies in 2000. As Global Technology Director, his main responsibilities have been the development of Hutchison 3G's technology, network design for '3', and the associated standards. As from 1st January 2007 he became the Global Technology Strategy Director for Hutchison Whampoa Europe Ltd.
From 1996 – 2000, Prof Candy served as Group Development Director for Simoco and from 1993 to 1996 as Technology Director for Orange, where he contributed significantly to the creation and success of the personal communication network.
Ed also acted in an advisory capacity to the UK government through his role as Chairman of 3G Technical Advisory Group prior to the 3G spectrum auction in April 2000. He is a visiting Professor of Strathclyde University, a fellow of IET and a Senior Member of the IEEE.
Now, Ed serves in NVC as Technical Consultant, to help to define the technology roadmap and advice on NVC patent portfolio.