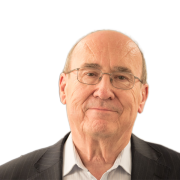 Professor Colin Tucker - Chairman
Colin is listed by the Financial Times as one of the eight key people to know in the Telecommunications sector. He holds a B.Sc in Electrical Engineering, an MSc in Communications Engineering and a PhD on the topic of 'The Interaction of Humans with Computers'. He also served as an Industrial Professor at Loughborough University from 1987 to 1990.
Colin has an engineering background and over thirty years of experience in the telecommunications and electronics industry. As General Manager of GPT, he developed a new business to exploit CT2 radio technology, which in 3 years achieved profitable sales in Europe and Hong Kong. He has an exemplary track record of achievement, corporate leadership, and guidance in the Communication Industry including leading 3 UK in the development and deployment of the first 3G mobile network in the UK 2003.
Colin served as CTO and COO at Orange for International Operations, overseeing Orange investments in Europe at Orange Plc. He was also the founding CEO of 3, the first 3G mobile operator in the UK. Deputy Chairman of the Hutchison 3G companies in Europe. During the last 10 years, he has taken a number of Non-Executive and Chairman in technology and communication-related businesses, opening doors into companies and advising management teams and running the Board. In addition to this he has provided angel funding and mentoring in start-up companies in areas ranging from the support of vulnerable people to local search software, gluten-free bakery and specialist bicycle production.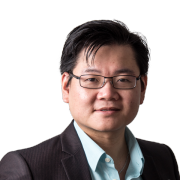 Dr Sampson Hu - CEO
With 14 years of experience in mobile antenna design, Sampson is the core inventor of more than 80 NVC patents and has been working on the core technology since 2009. As a Founder of Novocomms Limited ('NVC'), he is responsible for the global expansion of NVC, its global antenna design and manufacturing operation. Sampson also serves the functions of 'Chief Technology Officer' or 'VP of Engineering' and takes full responsibility of the successful execution of the company's business mission through the development and deployment of the company's technology. He directly helps the technology innovation across the company, leads technology implementation as well as guides the engineers. In the longer term, he also plans for risk and the required growth of the global R & D team.
Sampson was the Founder/CEO/CTO of Smart Antenna Technologies Limited ('SAT') between 2012 and 2019. He had successfully set up the global organization and delivered a number of commercial projects from concept level to mass production. Sampson also set up the supply chain for SAT globally with more than 30 manufacturing partners and set up subsidiaries in Hong Kong/China/Taiwan. He has produced over 50 patents and won numerous business awards and prizes. He has raised over £6m from venture capital and other financial investors to fund the research and commercialisation of the products. In addition, £750k of various grants have been won from both UK and European awarding bodies in open competitions.
He is also a Senior Honorary Research Fellow of the University of Birmingham since 2013. He has a BEng (Hons) in Communication Engineering with Business Management from the University of Birmingham, holds an MPhil in Antenna Design and Channels Characterisation for Body Centric Communication and a PhD in Antennas with Frequency Domain Control for Future Communication Systems. He has published over 30 learned papers and holds a number of patents.
Sampson was selected from over 1000 entrepreneurs for the exclusive top 50 list by SETsquared, a leading university technology incubator in 2017.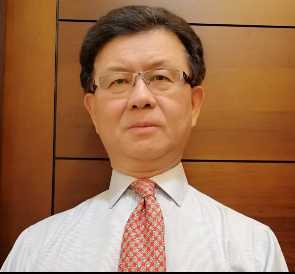 Mr Cooper Chiu - Board Director
Cooper is an investor and entrepreneur with substantial board level experience for a number of high growth companies.
He used to serve as the Asian Marketing Consultant for Walmart and Home Depot. He was CEO of All Strong Inc., which is listed in Taiwan. Cooper is a founder of MaidMAX Inc. and directly supplies to Amazon and becomes the top 10 Global Suppliers. Cooper also founded Officer & Gentleman Inc. which becomes the key supplier for Federated Group. Copper is also the founder of Smith Bernie International Inc., which is the key outdoor furniture to W Hotel and other well-known customer.
Cooper has more than 35 years' experience in European and American sales channel, strategic planning, and commercial negotiation.
Mr Johann Tse - Board Director
Johann Tse has extensive experience in international corporate development, M&A, capital markets and operating companies across multiple industries. He is the founder and CEO of Aquarian Capital, as advisor and principal in technology and renewables ventures. He was previously director for international M&A with Yum! Brands, where he led acquisitions, divestitures and franchising transactions across many countries. He previously created and managed the corporate venture capital program for Rohm and Haas Company (now Dow Chemical Co.), focusing on new materials and material-enabled technologies, in addition to corporate strategic planning and M&A.
Mr. Tse began his career with Swire Group, with increasing general management responsibilities in various countries, including marketing Coca-Cola products in Hong Kong, turning around a snack foods business in China, and establishing a limousine service company in Hong Kong. He was also in charge of Swire Group's government relations, corporate development and strategies for China for 4 years, where he established 13 companies in China across various industries.
Mr. Tse was the founding Deputy Chairman of the Hong Kong Chamber of Commerce in Shanghai, a board member of the British Chamber of Commerce, Shanghai, a board member of the Hong Kong Chamber of Commerce in China, a board member and 2009 president of the Dallas Business Club, and board member of the Dallas Committee on Foreign Relations. He has an MBA from INSEAD, Fontainebleau, France, and a Bachelor of Science (Hons.) from The Chinese University of Hong Kong in Electronics Engineering, when he presented at
an international conference and IEEE journal on optical networking and low-loss optical waveguide fabrication.