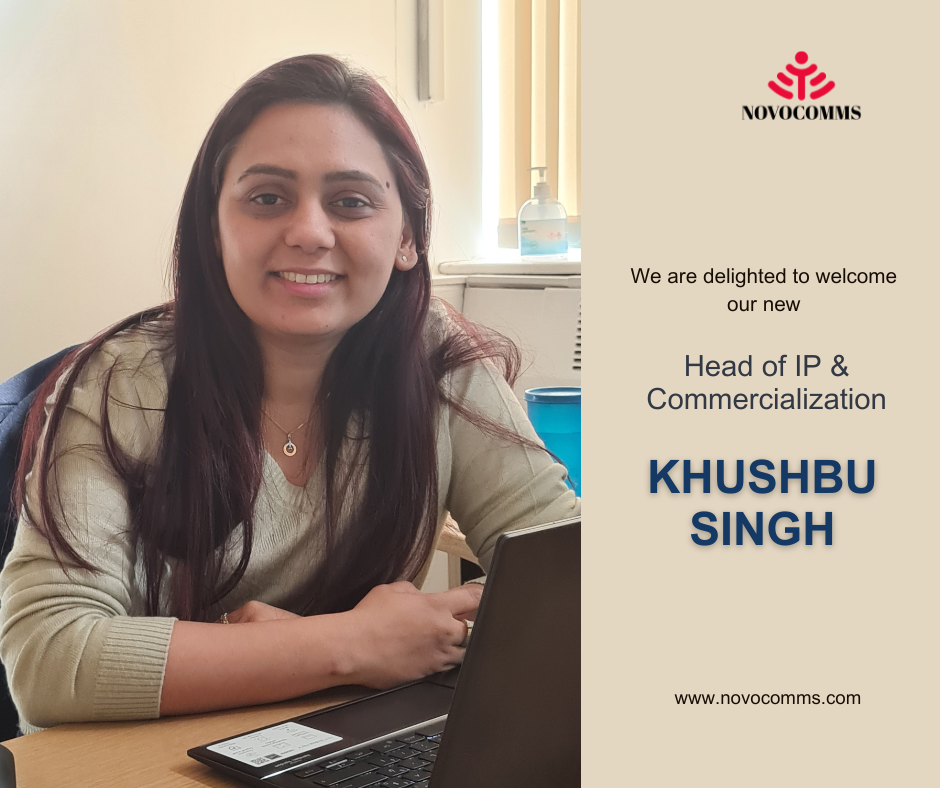 Novocomms, a leading provider of antenna design solutions, is proud to announce the addition of Ms Khushbu Singh as the new Head of IP and Commercialization. 
Khushbu brings over ten years of experience in patents and intellectual property and a wealth of knowledge in technology and law. 
At Novocomms, we understand the importance of protecting and commercializing our intellectual property. With the addition of Khushbu to our team, we are excited to take our IP and commercialization efforts to the next level. 
Khushbu holds a Master of Science degree in Biotechnology, a Post Graduate Diploma in Patents and Intellectual Property Rights, and a Bachelor of Law degree. With her extensive experience in patents and IP, she will oversee the development and implementation of our IP strategy and lead our commercialization efforts. 
We are confident that Khushbu's expertise and experience will be instrumental in helping Novocomms continue to develop and commercialize innovative antenna technology while protecting our valuable intellectual property. 
This exciting news comes on the heels of our recent funding round, allowing us to expand our team and accelerate our research and development efforts. With the addition of Khushbu to our team, we are poised for even greater success in the years ahead. 
Please join us in welcoming Ms Khushbu Singh to the Novocomms team. We look forward to working with her to continue to deliver innovative solutions to our customers and drive the growth of our company.