Internet of Things
Communication based devices come in all shapes and sizes today, in fact most devices have some form of communications built in. NVC has an extensive range of off the shelf antenna solutions with support for custom tuning of these antenna to a specific product. For the very complex/difficult applications NVC will design a bespoke solution.
NVC hold patents for multi-port, wideband and high isolation antenna technology. The wireless IoT devices requirements and air interface standards are very diverse, depending on market segment/applications. Wireless standards are still evolving and in near future new standards such as NB-IoT are expected to be adopted globally.
NVC is developing passive IoT/M2M antennas targeted at more complex, intelligent IoT devices requiring multi-standard and multi-bands antenna are required in a compact, low cost form factor. Examples include drones, tracking and intelligent cameras for surveillance applications.
NVC typical IoT antenna solutions include multi-ports supporting the key IoT long range ISM/LTE/WCDMA/GSM bands from 400 to 900MHz. These ports can alternatively be matched to support sub-1GHz IoT standards including Zigbee/Z-wave, LoRa, and Wi-Fi sub-1GHz band.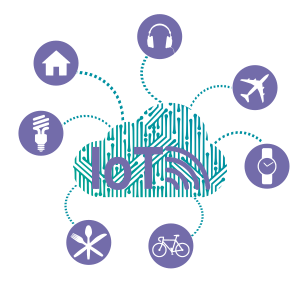 Not finding an antenna which meets your requirements? NVC's antenna solution can support IoT frequency bands 400MHz-6GHz including current and emerging Wi-Fi, NFC, LTE-A, Bluetooth and LPWA mesh IoT standards. Contact us IoT@novocomms.com